Advertising is the way everyone could find out about you. Outdoor advertising has many forms and features. Our company specializes in advertising items of all shapes and sizes (including non-standard sizes) and has 7 years of experience in this sphere. Design drawings and production of advertising design, printing and installation of advertising banners, lighting installation for advertising — we perform all these kinds of works.
We offer you assemblage of:
— firewalls
Firewalls — is one of the most popular forms of outdoor advertising. As a rule, it's a large banner placed on the facades of the buildings located in the city center or on busy highways. Firewalls are suitable for a long-term advertising campaigns.
This type of outdoor advertising allows you to make your ads the format and size exactly you want, because the size of the banner is limited only by the size of the building.
Our company has sufficient experience in this field and guarantee the safety and integrity of your firewall.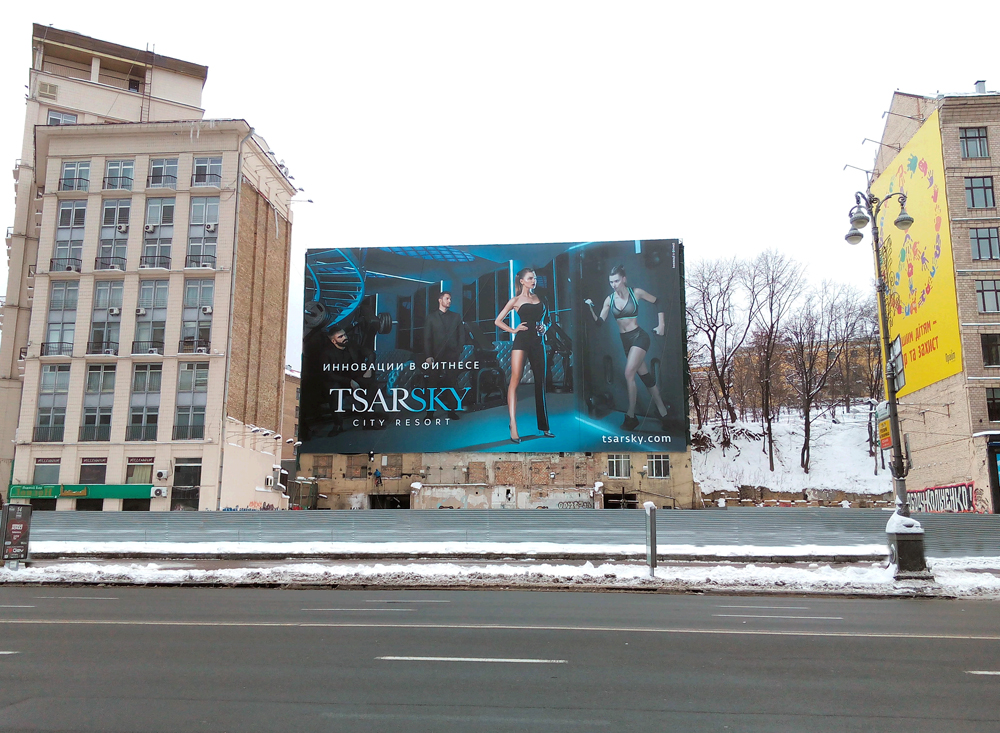 — pole banners
Another popular decision of advertising is pole banners. As a general rule, holders on the pillars presented in the form of banners of different sizes, which are mounted on a concrete base with the help of special tools.They could be one sided or double sided. One of the advantages is that they can be installed on the busiest roads and highways of the city in large numbers, for a greater perception of your advertising. Pole banners can be illuminated so your advertising will also work at night.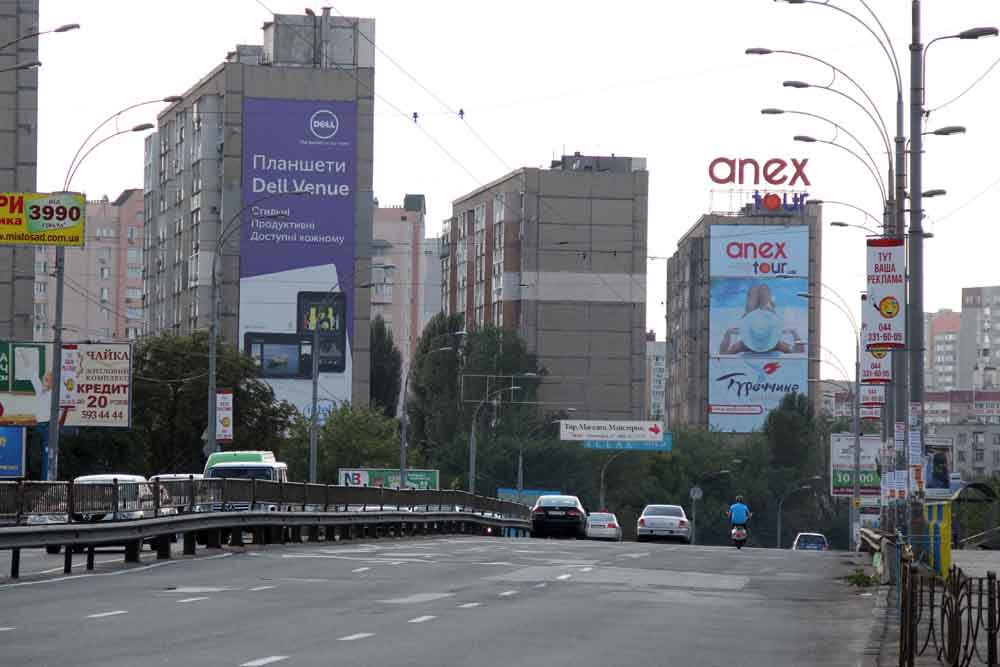 — roof installations
One of the most visible and effective type of outdoor advertising. It can be seen from long distances in any time of day. Light roof installation — it's a long-term and complex project that requires experience and high qualification. Our professionals have experience in the installation of roof systems of different levels of complexity.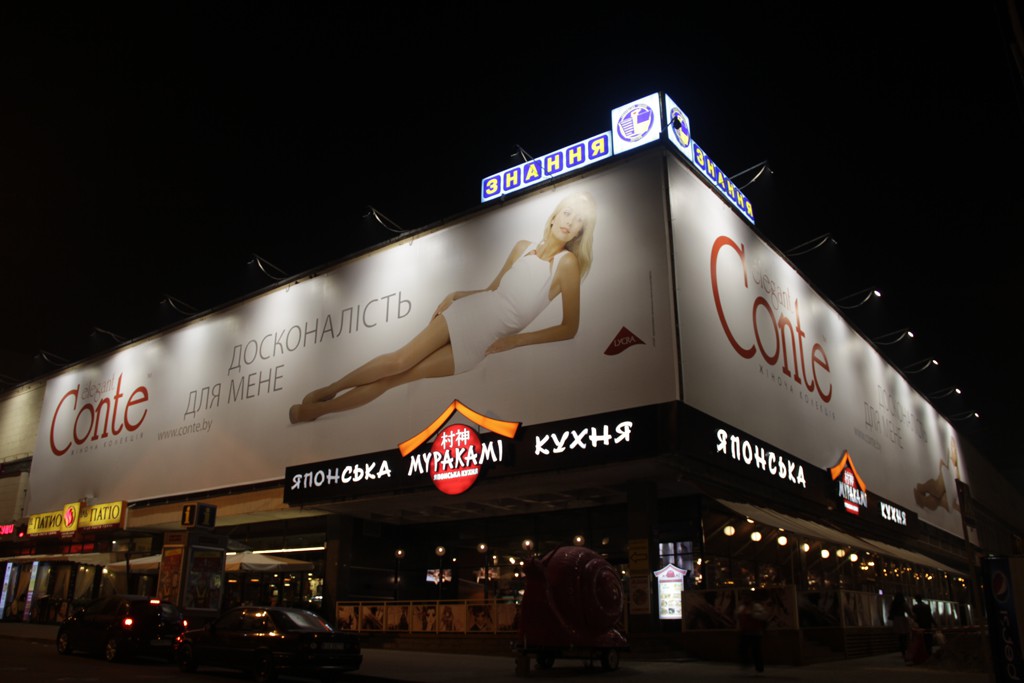 — sign boards
Sign boards are important elements of any store, cafe etc. They're first thing you see and how you find place you've been looking for. Sign board is the face of your business. So you not to fall your face down — we offer you quality installation of your sign boards and guarantee their safety and reliability.